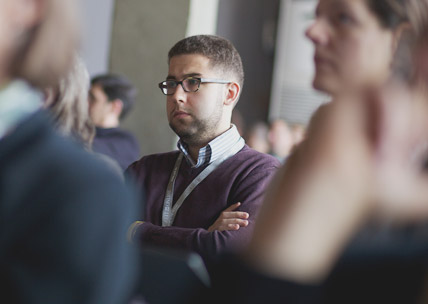 PRESS CLUB OF LONG ISLAND
is a chapter of the Society of Professional Journalists. We're devoted to protecting and advocating for First Amendment rights, furthering ethical standards and providing ongoing training for our members.
PCLI, one of SPJ's largest pro chapters, hosts two signature events: an annual Holiday Party in December and the PCLI Media Awards, which honors the best in local journalism.
The club was founded in 1974 in response to a reporter who was jailed for failing to reveal a source. The club's first president, Karl Grossman, says the founders borrowed a media list from Stony Brook University's university relations department and sent letters to members of the press. More than 50 journalists showed up for a historic first meeting at the Three Village Inn in Stony Brook. PCLI not only gave journalists a place where they could connect, but more importantly promoted journalism advocacy.
PCLI adopted a constitution during its first year and operated for several years as an independent organization before joining SPJ.
PCLI Awards and Honors
2019, SPJ National Large Chapter of the Year
2017, SPJ SPJ Mark of Excellence Award, Freedom of Information
2016, SPJ National Large Chapter of the Year
2015, SPJ National Large Chapter of the Year, Runner-Up
2015, SPJ Mark of Excellence Award, College Outreach
2015, SPJ Region 1 Chapter of the Year
2014, SPJ National Large Chapter of the Year, Runner-Up
2014, SPJ Mark of Excellence Award, Freedom of Information
2013, SPJ Region 1 Chapter of the Year
2001, SPJ National Large Chapter of the Year